Ski Jackets: Shell vs. Insulated vs. 3-in-1 – Which Is Better?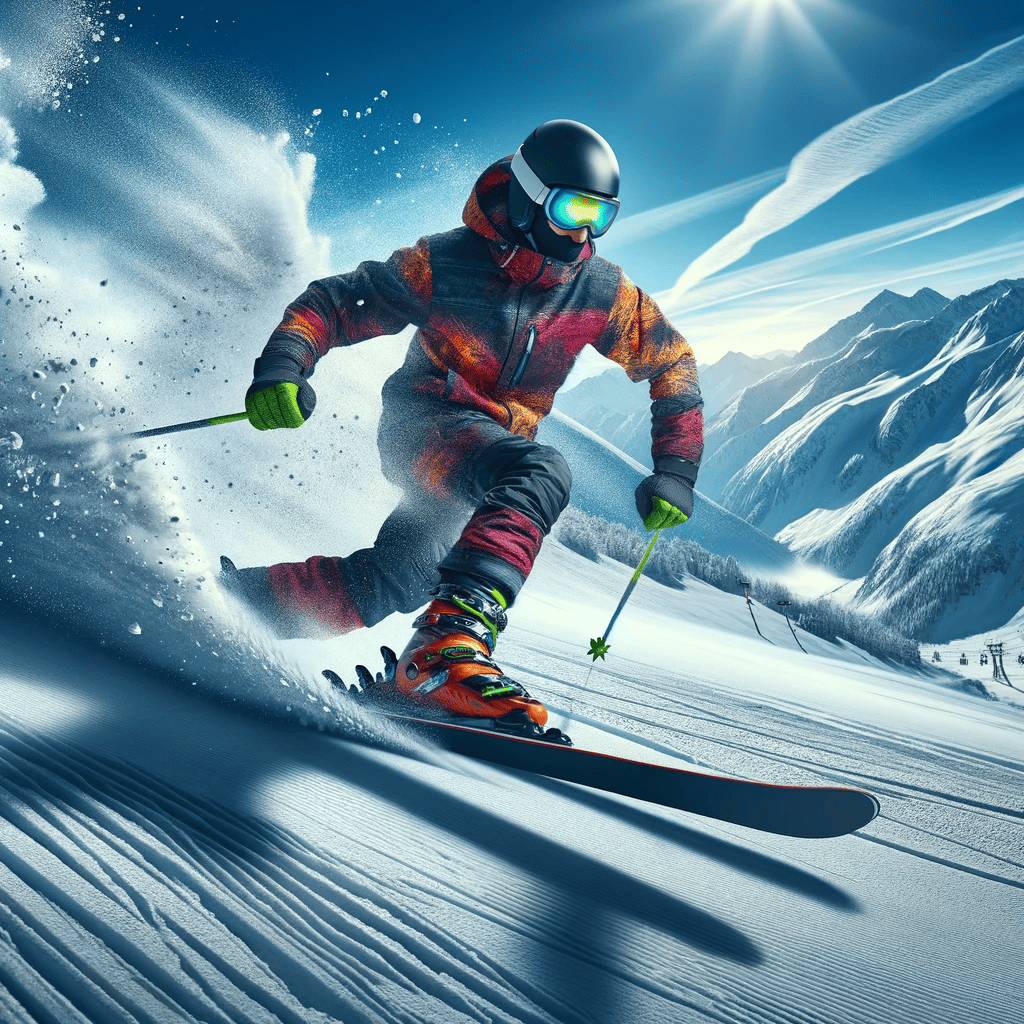 Ski jackets are the unsung heroes of the slopes – they are your shield against the elements whether in backcountry or alpine ski slopes. The choices available today are pretty advanced and made to last through several seasons of rough use, but they cost a lot. Many times, the choice comes down to which type of jacket is best for you: a shell jacket, a cozy insulated jacket, or the versatile 3-in-1 jacket.
I have made a comparison table to make it easy to compare. As we talk about the differences between them, keep in mind that the best choice is the one that fits your skiing style and comfort needs the best. Your ski jacket is more than just something you wear from the slopes to the lodge. It's a companion who helps you forget about how cold it is outside and focus on the fun of skiing. Read our article about the best ski jacket for the coming season to find out which one suits you best. For women-specific ski jackets, read our article about the best women's ski jackets for guidance.
Key Takeaways:
Shell Jackets are best for skiers who need a lightweight, breathable option that excels in both dry and wet conditions with appropriate layering.
Insulated Jackets are the warmest option, ideal for low-activity skiing in cold climates where warmth is the top priority.
3-in-1 Jackets offer the most versatility, combining the benefits of both shell and insulated jackets, suitable for skiers who face varying temperatures and conditions.
Prioritize fit and mobility; a well-fitted jacket enhances performance and comfort on the slopes.
No type outperforms the others across all scenarios; the better jacket is the one that best fits your individual skiing environment and style.
The Anatomy of Ski Jackets
To understand how a ski jacket works is like understanding how a knight's armor is put together. It's not only made to keep you warm, but also to ward off wind, snow, and the wear and tear of camping trips. The technology and materials that make a ski jacket good for the slopes are at the heart of its design.
The shell of the jacket, which is made of tough materials like Gore-Tex or eVent is the top layer, your first line of defense because it keeps out water and wind. These materials promise to keep you dry by letting water escape but not come in. This is something that every good ski jacket must have.
As you move inside, insulation comes into play. Because of the way down and synthetic fills puff up and bounce back, this layer keeps heat close to your body. Not just the amount of clothing you wear, but also how well it keeps you warm without making it hard to move around.
The overlooked parts of this outfit are the zippers, seams, and vents. Each one is carefully made to keep heat in while also letting air flow when you need to when you're working out harder.
Each detail of the skier's experience is thought out, from the hood that fits your helmet to the pockets that are put just right. It's a blend of functionality and comfort, allowing you to focus on the slopes with confidence that your gear has got your back.
Ski Jacket Types: Features and Benefits
Ski jackets come in various forms, each tailored to different needs and environments. Let's explore the distinct features and benefits of each type. I've made a table to make it easy to compare, and you can read more about it below the table.
| Feature | Shell Jacket | Insulated Jacket | 3-in-1 Jacket |
| --- | --- | --- | --- |
| Definition | A non-insulated outer layer that protects from wind and moisture. | A jacket with built-in insulation for warmth. | A versatile jacket combining an outer shell and a removable insulation layer. |
| Construction | Made of high-tech materials like Gore-Tex for waterproofing and breathability. | Typically includes down or synthetic insulation sewn into the jacket. | Consists of two separate layers that can be worn together or individually. |
| Warmth | Provides no insulation on its own; relies on layering for warmth. | Offers significant warmth due to the insulation; can be too warm for some conditions. | Adjustable warmth depending on how the layers are combined. |
| Breathability | Highly breathable, suitable for active skiing. | Less breathable than shell jackets due to the insulation. | Breathability varies based on which layers are worn. |
| Waterproofing | Usually highly waterproof. | Generally waterproof, but the level can vary based on the material and design. | Provides no insulation on its own; and relies on layering for warmth. |
| Versatility | Very versatile; can be used in any condition with proper layering. | Best for colder conditions without a lot of physical exertion. | Extremely versatile; can be adapted to a wide range of conditions. |
| Ideal Conditions | Best for high-output activities and variable weather conditions. | Ideal for cold, dry conditions and low to moderate activity. | Great for skiers who need one jacket to do it all, in a variety of conditions. |
| How to Use Effectively | Layer appropriately underneath based on the weather. | Wear in cold conditions where additional warmth is a priority. | Mix and match layers based on the weather and activity level. |
Shell (Non-Insulated) Jackets
Definition and Construction Details: Shell jackets serve as the stalwart guardians against the elements. They are constructed without insulation, focusing on defending against wind and wetness. High-end models, crafted from advanced materials like Gore-Tex, boast a fine-tuned balance of ruggedness and comfort, featuring a precise fit that accommodates a full range of motion.
Waterproofing and Breathability Features: The caliber of a shell jacket is often measured by its waterproofing and breathability. Premium shells utilize membranes that are microporous, allowing sweat vapor to escape while blocking water droplets. This technology ensures you remain dry from the inside out, an essential feature for active skiers who demand performance in diverse conditions.
Ideal Conditions and Activities for Use: Shell jackets shine in variable weather and during high-exertion activities. Whether you're cutting through a crisp morning's fresh powder or embarking on a ski touring adventure, a shell jacket's versatility makes it an excellent choice. It's the go-to layer that invites additional insulation when needed or stands alone during a spring ski session.
Insulated Ski Jackets
Explanation of Insulation Technology: These jackets use materials that create a layer of insulation by trapping air, which the body then heats, providing a warm barrier against the cold. The key to effective insulation is to offer significant warmth while minimizing bulk, allowing wearers to move freely and comfortably.
Types of Insulation- Down vs. Synthetic: A big debate in cold-weather gear is whether down or synthetic padding is better. Down insulation comes from the feathers of ducks or geese. It is very warm for its weight and is very easy to compress, which makes it a choice among people who want to save weight and space. As a result of being made from different types of polyester strands, synthetic insulation stands out for its ability to retain heat even when wet and is generally more budget-friendly.
Warmth-to-Weight Ratio Considerations: The ratio of warmth to weight is a very important thing to think about when picking between down and synthetic insulation. Down is the best lightweight insulation because it keeps you warm without adding bulk. Synthetic insulation has come a long way in recent years. It is now lighter and easier to compress than it used to be, which makes it a good alternative to down, especially when it's wet it keeps its insulating qualities better than down. Your choice will depend on your needs, the weather you expect, and how you like your jackets to fit and feel.
Insulation Scale: When evaluating insulated jackets, the insulation scale is a useful reference. This scale is often represented by numbers indicating the thickness or weight of the insulation fill. For down, it's measured in fill power, with higher numbers (600 to 900) indicating more warmth per ounce. Synthetic insulation is measured in grams per square meter, with higher numbers suggesting more substantial insulation. This scale helps skiers discern how warm a jacket might be, considering the activity and climate they'll be in, whether it's a leisurely resort day or a rigorous backcountry expedition.
3-in-1 Jackets
Composition and Versatility: The 3-in-1 jacket is like the Swiss Army knife of ski gear. It has a protective shell on the outside and an inner layer that can be taken off and worn alone or together. This design is perfect for skiers who want an all-in-one solution that can adapt to different levels of exercise and weather. Three-in-one jackets are very useful because they can keep you warm, protect you, and let you change things up quickly.
How to Use Each Layer Effectively: You need to know how to use each layer of a 3-in-1 jacket well in order to get the most out of it. On colder days, the layers work together to keep you as warm and safe as possible. If it's not too cold, you can wear just the outer shell to stay dry and protected from the wind and rain. For dry, cold days off the slopes, the inner layer is great. The 3-in-1 jacket is a good choice for skiers who will be out in a lot of different temperatures and weather patterns during the ski season because it lets them mix and match these layers.
Performance Considerations
Warmth:
The warmth offered by a ski jacket is very important. Shell jackets don't keep you very warm, but they're great for layering. Insulated jackets keep you the warmest because they have insulation built in, and 3-in-1 jackets let you choose how warm you want to be based on how you wear them.
Waterproofing:
Waterproof ratings and technologies such as Gore-Tex are essential for keeping skiers dry. Shell jackets usually keep you dry better than insulated or 3-in-1 jackets, but it depends on the materials they are made of.
Breathability:
Breathability is a key comfort factor, especially during physical exertion. Shell jackets usually let the most air pass through them, so wetness doesn't build up inside. Insulated jackets may be less breathable, and 3-in-1 jackets' breathability can be dependent on the combination of layers used.
Fit and Mobility:
The way a ski jacket is cut and designed can have a big effect on how freely you can move. Shell jackets are often designed with a more athletic fit, providing excellent mobility. Insulated jackets might restrict movement slightly due to their bulk, and 3-in-1 jackets can offer good mobility but may vary depending on how the layers are worn.
Weight:
A lightweight jacket can enhance the skiing experience by reducing fatigue. Shell jackets are typically the lightest, while insulated jackets are heavier, and 3-in-1 jackets can range in weight depending on the configuration.
Cost:
When it comes to cost, shell jackets can be less expensive, but premium models can be quite costly. Insulated jackets vary in price with down being pricier than synthetic. 3-in-1 jackets often offer good value, providing two jackets in one, but the cost can reflect the quality of both layers.
Intended Uses and Suitability
Resort Skiing:
Conditions at a resort usually call for comfort and ease. People often choose insulated jackets because they keep you warm on cold lift rides and are easy to use since they only have one layer to put on and take off. Shell jackets are popular with people who like to layer their clothing to stay warm as the temperature changes throughout the day. 3-in-1 jackets can be particularly suitable for resort skiers who appreciate their versatility and the option to adjust insulation as conditions change from one run to the next.
Backcountry Skiing:
Gear that is light, flexible, and very practical is the one needed when ski touring. Backcountry skiers and snowboarders prefer shell jackets because they let more air pass through and are lighter, which is important when you're carrying a lot of gear and working harder on climbs. To properly layer for backcountry skiing, you combine different layers with a shell jacket making it easier to keep your body temperature stable in the unpredictable backcountry. Even though 3-in-1 coats are useful in many situations, they might not have the performance-grade materials and fit of a dedicated shell jacket, which is important in harsh, remote places.
Ski Jacket Selection Guide
When selecting a ski jacket, consider factors such as climate, activity level, and personal preferences for warmth and mobility. For resort skiing, prioritize comfort and warmth, perhaps opting for an insulated or 3-in-1 jacket. Backcountry adventurers should look for lightweight, breathable options like high-quality shells.
Men's Ski Jacket
Shell Jacket: Norrøna Lofoten Gore-Tex Pro Jacket 2024
Insulated: Helly Hansen Alpha  LIFALOFT™ Insulated Ski Jacket
3-in-1 Ski Jacket: The North Face ThermoBall™ Eco-Snow Triclimate® Jacket
Women's Ski Jacket:
Shell Jacket: Arc'teryx Sentinel Jacket – Women's
Insulated: Burton GORE-TEX Treeline Jacket
3-in-1 Ski Jacket: The North Face ThermoBall™ Eco-Snow Triclimate® Jacket – Women's
Layering: The Complete Thermal System
A good layering system is what makes ski gear comfortable and effective. Baselayers are very important because they keep your skin dry and warm by wicking away sweat. The mid-layers keep the core temperature steady by adding protection and trapping heat.
A breathable base layer and a fleece or lightweight polyester mid-layer are often the best ways to layer with a shell jacket. When wearing an insulated jacket, a simple base layer might be enough because the jacket will keep you warm. The removable liner in 3-in-1 jackets works as the middle layer. When paired with a base layer, it makes a complete thermal system that can be used in a variety of weather conditions.
Conclusion and Recommendations
Choosing the right ski jacket is a balance of function, fit, and personal preference. Assess the conditions you'll ski in, consider your activity level, and decide on features that matter to you. For longevity, maintain your jacket by washing it according to the manufacturer's instructions, avoiding heat and harsh chemicals, and reapplying durable water repellent (DWR) as needed. Proper care will ensure your ski jacket remains a trusted ally against the elements for seasons to come.
FAQs
What kind of jacket is best for skiing?
When skiing, I would suggest getting a jacket with a waterproof membrane because it's important to stay dry on the hills. However, a windproof membrane might be enough to keep you warm and dry in an insulated jacket, which is usually worn in colder weather where wetness is less of a problem.
Can I wear my normal winter jacket for skiing?
You can wear your regular winter jacket for skiing, but it may not offer the same range of motion and waterproofing as a jacket designed specifically for skiing. Ski jackets typically feature specialized materials and construction to enhance performance and comfort on the slopes.
How do you know if a jacket is for skiing?
A jacket designed for skiing will often have ski-specific features like a snow skirt, pass pocket, helmet-compatible hood, and waterproof, breathable fabric. Manufacturers usually market these jackets explicitly for skiing.
Should a ski jacket be tight or loose?
A ski jacket should fit snugly enough to trap heat efficiently while allowing room for layering and a full range of motion.
Should I size up in a ski jacket?
Size up in a ski jacket if you plan to layer heavily underneath or prefer a roomier fit for mobility.