Fjallraven Keb Eco-Shell Jacket Review
When it comes to braving the elements, few jackets have garnered as much attention and praise as the Fjallraven Keb Eco-Shell Jacket. Designed by the Swedish outdoor gear company, Fjallraven, this jacket is a premium hardshell offering that promises to deliver top-notch weather protection without compromising on style or sustainability. Made from a unique 3-layer Eco-Shell fabric, the jacket is not only waterproof and breathable but also eco-friendly, ticking all the boxes for the modern adventurer.
Last January, I took a trip to Argentina and decided to bring along my Fjallraven Keb Eco-Shell jacket for the adventure to test its performance. Whether I was hiking through misty mountains or getting soaked at the Iguazu waterfalls, not to mention the occasional rain showers, the jacket held up impressively. I'll detail my experiences with the Keb Eco-Shell Jacket below. To find out how it compares to other options on the market, check out our article about the best hardshell jackets.
ItsCherieGonzales is reader-supported and includes affiliate links. When you purchase through these links, we may receive a small commission at no additional cost to you. As an Amazon Associate, we (ItsCherieGonzales) earn from qualifying purchases. Learn more
In Summary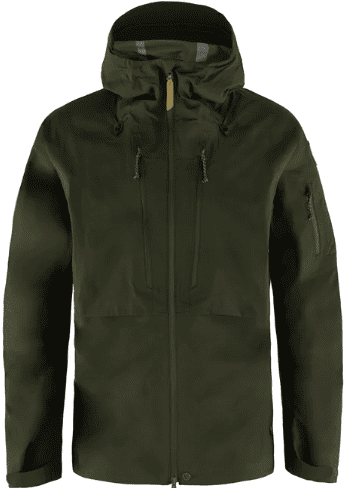 This three-layer shell jacket is made from Eco-Shell, a lightweight, durable, and stretchy fabric made from recycled polyester. Designed for all-weather use, it offers wind and waterproof protection and is environmentally friendly due to its fluorocarbon-free impregnation. The jacket features a three-way adjustable hood that can fit a helmet, and a two-way Aquaguard front zipper with added security features. It has strategically placed zippered openings for ventilation and is engineered for comfort and mobility, making it suitable for trekking and ski touring. The design includes easily accessible chest pockets compatible with climbing harnesses and backpacks, as well as adjustable hem and cuffs. The fabric is not only waterproof and breathable but also recyclable, with carbon offset production and transportation to minimize environmental impact.

Recommended Use: Hiking, Trekking, Ski Touring
Price: $500
Waterproof Rating/ Breathability: 30000mm/ 26000g/m²
Waterproofing: Eco-Shell 3-layer
Material: 100% recyclable polyester
Fit: Regular
Length: Hip length
Warranty: 1 year
What I liked:
What I didn't like:
In This Review
Material and Construction
Description of the Eco-Shell Fabric
The Fjallraven Keb Eco-Shell jacket is crafted from Eco-Shell fabric, which is a game-changer in the world of outdoor gear. This fabric is not only lightweight but also incredibly stretchy, making it a comfortable choice for various activities.
3-Layer Laminate Construction
The jacket features a 3-layer laminate construction, providing an added layer of durability and protection. This design makes it highly suitable for heavy backpacking, where durability is a must. In my experience, the jacket has proven to be very durable, living up to the demands of challenging outdoor conditions.
Durability and Suitability for Heavy Backpacking
Speaking from personal experience, you can depend on this jacket even during heavy downpours. Its durability is one of its standout features, making it a reliable choice for intense outdoor activities like backpacking.
Comparison with Gore-Tex and Other Materials
When compared to other popular materials like Gore-Tex, the Eco-Shell fabric holds its own. While Gore-Tex may be the go-to for many outdoor enthusiasts, the Eco-Shell offers similar levels of waterproofing and breathability, but with the added benefit of stretchability.
Sustainability Aspects
One of the most commendable aspects of this jacket is its focus on sustainability. The Eco-Shell fabric is made from recyclable polyester, making it an eco-friendly option.
Recyclable Polyester
The polyester used in this jacket is not just any polyester; it's recyclable. This means that the jacket aligns with sustainable practices, contributing to a smaller carbon footprint.
Fluorocarbon-Free Impregnation
Another noteworthy feature is the fluorocarbon-free impregnation. This ensures that the jacket is environmentally responsible without compromising on performance.
Weather Protection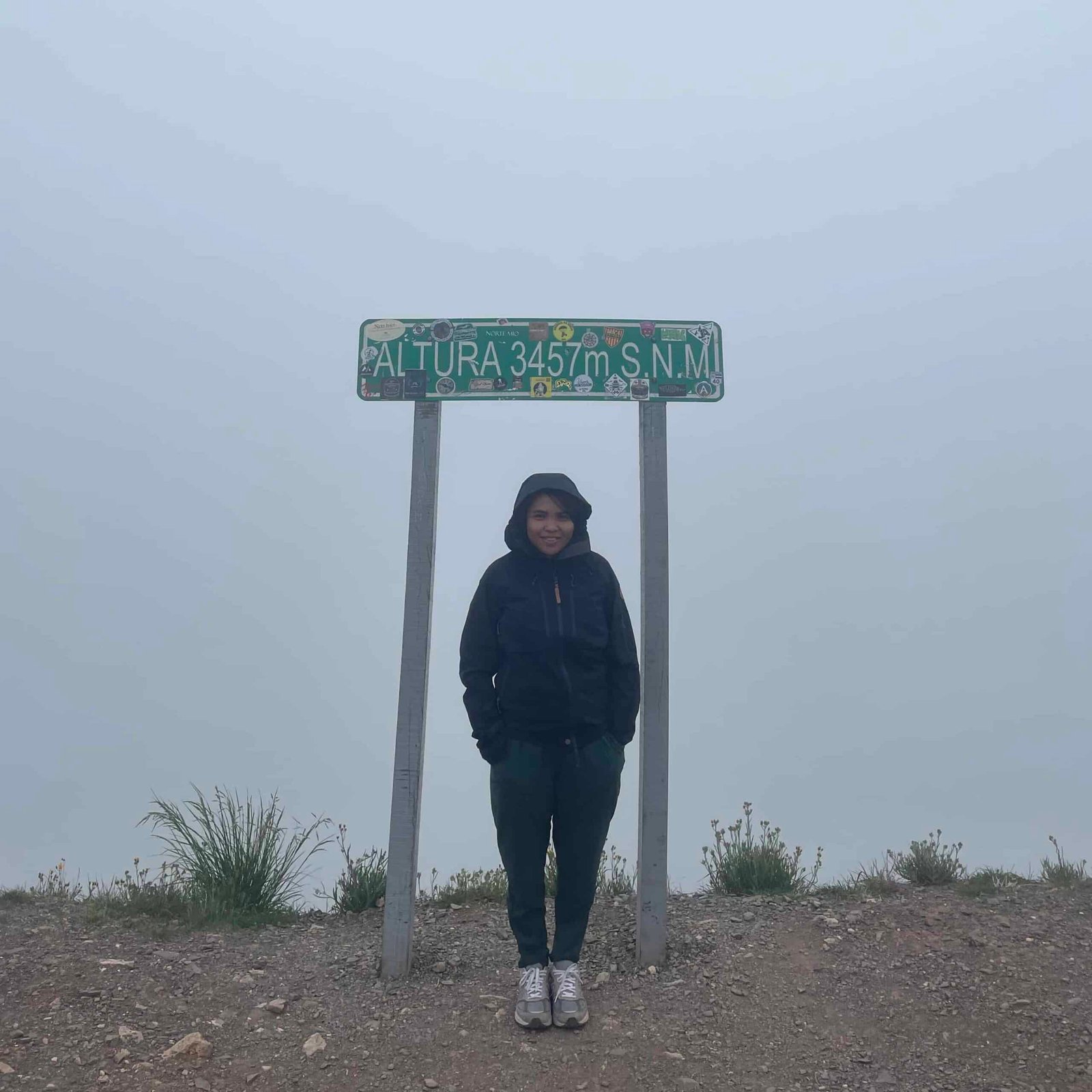 Water Column Rating of 30,000 mm
When it comes to waterproofing, the Fjallraven Keb Eco-Shell jacket is a force to be reckoned with. It boasts a water column rating of 30,000 mm, making it highly resistant to even the most torrential downpours. This high rating ensures that you'll stay dry, even in extreme weather conditions. I can personally vouch for its effectiveness; this jacket has kept me dry in heavy rain, proving its worth as a reliable outdoor gear.
Breathability Rating of 26,000
A jacket can be waterproof, but if it's not breathable, you'll end up soaked in your own sweat. Thankfully, the Fjallraven Keb Eco-Shell doesn't have this problem. It has a breathability rating of 26,000, allowing for excellent moisture-wicking and ventilation. This jacket ensures that you won't feel clammy or uncomfortable during strenuous activities. The fabric allows for adequate air circulation, keeping you cool when you're on the move.
Real-World Testing Scenarios
I've put this jacket to the test in various real-world scenarios, from hiking in foggy mountains to getting soaked under the Iguazu waterfalls. It has also faced its fair share of snow and wind. In all these conditions, the jacket performed admirably, living up to its waterproof and breathable claims.
Performance in Rain, Snow, and Wind
Whether it's rain, snow, or wind, this jacket has got you covered—literally. Its performance in diverse weather conditions is commendable. The soft and quiet polyester exterior is not just comfortable against the skin but also highly durable. However, it's worth mentioning that the jacket lacks hand pockets, has poorly positioned chest pockets, and features core vents instead of the more traditional pit zips.
Comfort and Fit
Stretchability of the Fabric
One of the standout features of the Fjallraven Keb Eco-Shell jacket is the stretchability of its Eco-Shell fabric. This stretchiness allows for a greater range of motion, making it ideal for activities that require flexibility, such as hiking or skiing.
Fit and Sizing Details
When it comes to fit and sizing, the jacket offers a slightly loose fit. This is particularly beneficial for layering, allowing you to wear a fleece or a thick sweater underneath without feeling restricted.
Loose Fit Allowing for Layering
The loose fit of this jacket is a thoughtful design choice, especially for those who venture out in colder climates. It provides ample room for layering, ensuring that you can adjust your insulation according to the weather conditions.
Comfort Features
The jacket doesn't just excel in fit and flexibility; it also scores high on comfort features. The polyester exterior is soft and quiet, making it comfortable against the skin. Additionally, the jacket features a soft liner and fleece patches at the neck and chin, enhancing the overall comfort level.
Functionality and Design
Ventilation Options
When it comes to ventilation, the Fjallraven Keb Eco-Shell jacket offers core vents as opposed to the more commonly used pit zips. While core vents are effective for releasing heat, some may prefer the traditional pit zips for targeted ventilation.
Core Vents vs. Pit Zips
Personally, I found the core vents to be adequate for most situations, but I did miss the pit zips, especially during more strenuous activities where targeted ventilation could be more beneficial.
Pocket Design and Placement
The jacket features a variety of pockets, including chest pockets, inner pockets, and an arm pocket. However, the placement of the chest pockets could be improved. In my experience, the chest pockets are not ideally positioned, especially if you're wearing a backpack or climbing harness.
Chest Pockets, Inner Pockets, and Arm Pocket
Despite the suboptimal placement of the chest pockets, the jacket does offer ample storage options. The inner pockets are particularly useful for securing small items like a mobile phone, and the arm pocket provides quick access to essentials like a ski pass or credit card.
Hood Design
The hood design is another highlight of this jacket. It's three-way adjustable and spacious enough to accommodate a helmet, making it versatile for various outdoor activities.
Helmet Compatibility and Adjustability
The hood is not just helmet-compatible but also highly adjustable, allowing you to fine-tune it for optimal coverage without obstructing your vision or head movement.
Weight and Packability
Weight Specifications
With a weight of 470g/ 16oz, the Fjallraven Keb Eco-Shell jacket is designed with weight considerations in mind, making it a relatively lightweight option for a hardshell jacket. While it's not the lightest on the market, it strikes a good balance between durability and weight. In my experience, the jacket's durability is one of its standout features, making it a reliable choice for various outdoor activities.
Ease of Packing and Storage
One of the advantages of this jacket is its ease of packing and storage. Its lightweight and flexible fabric allows it to be easily compressed and stowed away in a backpack without taking up too much space.
Sustainability and Eco-Friendliness
Fjallraven has a strong commitment to sustainability, and this is evident in the Keb Eco-Shell jacket. The jacket is made from Eco-Shell fabric, which is not only recyclable but also produced with environmental responsibility in mind. This aligns with Fjallraven's broader mission to create sustainable outdoor gear that minimizes environmental impact.
Another noteworthy aspect of this jacket is its PFC-free Durable Water Repellent (DWR) coating. While many jackets use perfluorinated compounds (PFCs) for water repellency, Fjallraven opts for a more eco-friendly approach. However, it's important to note that PFC-free DWR coatings may require more frequent maintenance to retain their water-repellent properties.
Real-World Testing and User Experience
When it comes to long-term user experience, the Fjallraven Keb Eco-Shell jacket has proven its worth. I purchased this jacket two years ago and have since put it through its paces in a variety of outdoor settings, from hiking and biking to skiing. In each of these scenarios, the jacket has performed admirably. Its waterproofing capabilities have kept me dry in heavy downpours, and its breathability has ensured comfort during strenuous activities. The material shows little to no signs of wear and tear, and its performance features, like waterproofing and breathability, remain as effective as ever.
Comparison Table
Hardshell Jacket Comparison Table
| Jacket Name | Recommended Use | Price | Waterproof Rating/Breathability | Material | Fit | Length | Warranty |
| --- | --- | --- | --- | --- | --- | --- | --- |
| Fjallraven Keb Eco-Shell | Hiking, trekking, general outdoor use | $500 | 30000mm/26000g/m² | Eco-Shell 3-layer | Slim | Hip length | 1 year |
| Arc'teryx Beta AR | All-around | $600 | 28000mm/25000g/m² | GORE-TEX Pro 3L | Regular | Hip Length | Practical product lifespan |
| Norrøna Lofoten Gore-Tex Pro 2024 | All-Around | $799 | 28000mm/25000g/m² | 3-layer plain weave 70D GORE-TEX® PRO with a recycled nylon face | Technical; Longer back cut | Hip-length | 5 years |
| Mountain Hardwear Boundary Ridge | Snowsports | $475 | 28000mm/20000g/m² | 3-layer GORE-TEX® | Regular Fit | Hip length | Limited Lifetime Warranty |
| Rab Kangri GORE-TEX Jacket | Mountaineering, hiking, trekking | $350 | 28000mm/RET <9 | 3-layer GORE-TEX® | Regular Fit | Hip length | Lifetime Warranty |
Fjallraven Keb Eco-Shell vs Others
The Fjallraven Keb Eco-Shell and Arc'teryx Beta AR jackets are tailored towards diverse outdoor adventures, though they have different strengths. The Fjallraven Keb Eco-Shell is particularly designed for rain protection, featuring a 3-layer Eco-Shell fabric which makes it a suitable choice for carrying a heavy backpack. It offers a comfortable fit with a significant amount of stretch, providing a pleasant feel on bare skin. However, its chest pockets lack waterproofing due to the absence of waterproof seam tape.
On the other hand, the Arc'teryx Beta AR jacket excels across many categories, notably for its superb waterproofing ability courtesy of its Gore-Tex Pro material. While specifics on fit and sizing were not provided, it's lauded for its quality and performance-centric design. However, it may not be the first choice for fast-and-light trips due to its weight but is highly recommended for its overall performance.
Transitioning to the Norrøna Lofoten Gore-Tex Pro 2024 jacket, it's well-crafted for all-year-round usage, making it a reliable companion for hiking and stormy conditions. The jacket promotes a streamlined athletic fit with well-placed pockets and commendable ventilation. Its high-quality zipper and fabric hint at good durability, and it's available in men's extra large size, weighing 1 lb. 9.8 oz. While it offers excellent coverage and creative venting options, the absence of hand pockets might be a drawback for some users.
Shifting focus to the Mountain Hardwear Boundary Ridge jacket, it's engineered for winter adventures, being an excellent pick for snowboarding and harsh weather conditions. It fits true to size, allowing ample room for layering without adding bulk, and provides good storage options with its pockets, though the zippers might require some acclimatization.
Lastly, the Rab Kangri GORE-TEX jacket is a robust option for autumn and winter adventures, courtesy of its three-layer Gore-Tex 70D construction. It comes in five sizes for both men and women, making it a viable choice for slim builds particularly. The jacket is available in sizes ranging from XS-XXL for men and 8-16 for women. It features three pockets, two of which are large, accommodating essentials during outdoor escapades. Overall, each of these jackets has unique offerings catering to varying outdoor requirements, with notable differences in performance, fit, durability, sizing, and features.
Conclusion
The Fjallraven Keb Eco-Shell jacket stands out for its impressive waterproofing, breathability, and sustainability features. Its Eco-Shell 3-layer material offers excellent protection against the elements while being environmentally responsible. The jacket's slim fit and hip-length design make it versatile for various outdoor activities, from hiking to trekking.
While the jacket excels in many areas, it does have some drawbacks. The absence of hand pockets, suboptimal chest pocket positioning, and the use of core vents instead of pit zips may be considerations for some buyers. However, these are relatively minor issues when weighed against the jacket's overall performance and eco-friendly construction.
Final Verdict on the Jacket's Performance, Comfort, and Sustainability
In my two years of owning this jacket, it has proven to be a reliable and durable choice for various outdoor adventures. Its long-term performance, comfort features, and commitment to sustainability make it a worthwhile investment. If you're in the market for a hardshell jacket that balances performance, comfort, and environmental responsibility, the Fjallraven Keb Eco-Shell is a strong contender.